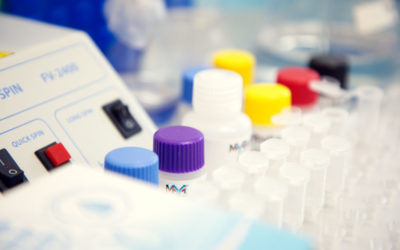 The faculty prepares the students for career in pharmacy with a thorough understanding of drugs and diseases. The curriculum promotes interaction between pharmacists and other health professionals. The pharmacy curriculum offers a professional five-year program.
Tasks of the professional activity of the graduate:
The specialist should be prepared for an active creative professional pharmaceutical activity in the field of Pharmacoeconomics, pharmaceutical assistance, drug circulation, including research, development, production, packaging, storage, transportation, state registration, certification, standardization and quality control, pharmaceutical examination of the prescription, sale, advertising, use of medicines, as well as the destruction of medicines that have fallen into disrepair. The theoretical foundations, principles, and methodological approaches used by the pharmacist as a professional are used in the treatment of homeopathic, para-pharmaceutical, medical-cosmetic, and veterinary medicines, dietary supplements, and natural products.
As a result of the training, the graduate must have formed professional values, an understanding of the essence of his profession, its social and professional significance, the main problems of public health and the sphere of drug circulation, their connection with other areas of social policy.
Mastering Pharmacy Program, the graduates must solve the following professional tasks: 
pharmaceutical activity: 
production and manufacture of medicines;

 

sale of medicines;

 

ensuring storage and transportation of medicines funds;

 
participation in carrying out procedures related to drug circulation natural resources;

 

participation in the quality control of medicines;

 

provision of information on drugs in pre-cases established by applicable law;

 

conducting health education with the population;

 

formation of motivation of citizens to maintain health; 

 
medical activity: 
first aid on the trading floor of a pharmacy organization in case of emergency for visitors prior to the arrival of the ambulance crew;

 

participation in providing assistance to the population in emergency situations at the stages of medical evacuation, including the organization of the supply of medicines and medical devices;

 
organizational and management activities: 
participation in the organization of production and manufacture of medicines;

 

Organization and implementation of measures for storage, transportation, seizure and destruction of medicines;

 

participation in the organization and management of organizations involved in the circulation of medicines, and (or) their structural units;

 

participation in the organization of 

labor

 protection and safety measures, the prevention of occupational diseases, the monitoring of compliance and environmental safety;

 

maintaining accounting and reporting documents in a pharmaceutical organization;

 
compliance with basic information security requirements;

 
research activities: 
analysis of scientific literature and official statistical surveys, participation in statistical analysis and public presentation of the results;

 

participation in the solution of individual research and scientific and applied problems in the field of drug circulation.
Qualification : Pharmacist
Duration : 5 Years